---
---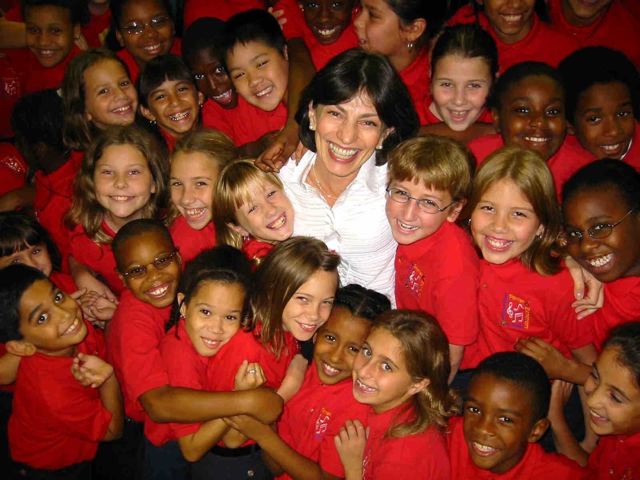 Founded in 1959, the American Choral Directors Association (ACDA) is a nonprofit music-education organization whose central purpose is to promote excellence in choral music through performance, composition, publication, research, and teaching. In addition, ACDA strives through arts advocacy to elevate choral music's position in American society.
Thus speaks the website of what is surely the largest organization devoted to the art of choral music in all the world, and every two years, the ACDA holds its National Convention. In 2007, it will be held in Miami, Florida, and the Advanced Choir from Parker Elementary School in Houston, Texas has been given the singular honor of being the only elementary school chorus chosen to perform at the convention!
This is especially momentous because Parker's is the first elementary school choir to have been chosen to sing at an ACDA National Convention in ten years. Add to that it will be one of only 51 choirs, chosen from literally thousands of groups ranging anywhere from elementary schools and churches to professional concert ensembles, and one will begin to have a grasp at how special this really is.
Thousands of people all over the Houston area have had the supreme privilege of hearing this remarkable chorus live - a choir of 75 students that sounds more like a choir of 150 - a big, beautiful, relaxed sound that envelopes you in artistic beauty and excellence. It is a great understatement to say the choir's director, Marianna Parnas-Simpson, has done more than a great work at that place, Parker Elementary being a music magnet school in the Houston Independent School District.
The one catch: Parker needs to raise $95,000 for the trip. And every donation, large, small, $1.00, or whatever will help out this incredible cause.
This is a once-in-a-lifetime opportunity to show the world the glory that is music in Houston, and to help out a bunch of great kids to become better students, musicians, etc.
Donations may be sent to:
Parker Elementary School
Attn: Marianna Simpson
10626 Atwell
Houston, TX 77096
The complete and official fundraising presentation is available at the school's official ACDA trip web page.
Thanks, everyone!
Jeff
---
---